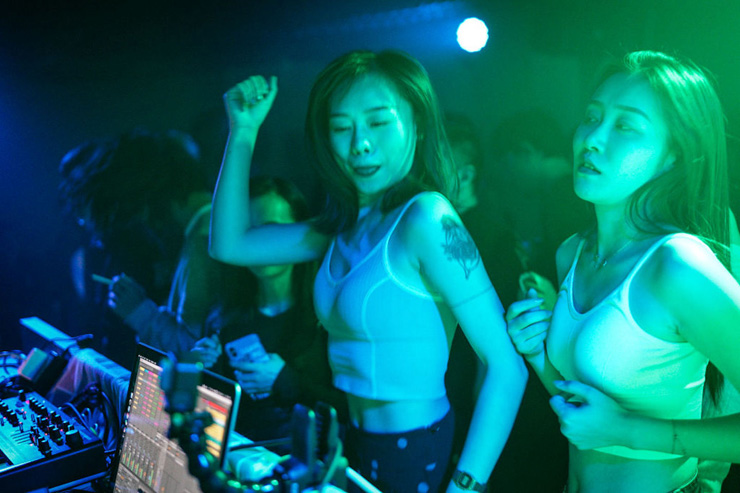 Read Time:
3 Minute, 18 Second
The lads love a cheeky night out where they can misbehave and do things they can't do with their girlfriends and wives for the bachelor getting married this is the last night to misbehave. If you are planning a cheeky send-off for your friend you have to ask yourself what kind of friend you have and whether they will appreciate a night of mindless fun. When you go to a strip club you will come across the words strip dancing and lap dancing. Is there a difference between the two? Yes, and the differences are quite distinctive: 
What to expect from a stripper 
When you plan a night of salacious adult entertainment, a stripper should be at the top of the choices that are available to you. Some strip clubs offer full nudity others don't. So when deciding on a night at the strip club, find out what it is you can expect. There is a variety that different clubs offer it depends on what you want, what gets you excited. 
Strippers aren't all svelte-bodied women with exotic tattoos and piercings in interesting places; they come in all shapes so if you are into full-bodied women with ample assets you can go for a rolly-polly stripper. Even mature women who could be someone's granny can be found at some strip clubs in Melbourne. You would be surprised at how supple some of them are. 
Lap-Dancer
Not all clubs offer lap dancing and for some lap dancing is the same as the champagne room. If you choose a club with lap dancers, you can be sure of some decent contact with one. The aim of the dancer is to get you worked up by grinding against you whilst music plays in the background. No matter how excited you get, you need to respect the Number 1 rule – "No Touching". It can be pretty hard not to get aroused but, think of that as a precursor to a great night with your wife or girlfriend. A visit to the strip club could be used as foreplay for couples. 
Lap dances are performed in a secluded area of the club. Sometimes all that separates you from the rest of the club is a curtain. You get personal VIP treatment when you book a lap dance, if it's not in some secluded spot or a special booth, lap dances are performed in private rooms also known as champagne rooms. 
How long a lap dance is likely to last depend on the music. You may have to book a lap dance in advance in clubs that have a very limited number of private rooms or private booths. If you have a favourite dancer, you may also have to book her in advance. You will be told at the beginning about the rules. Some clubs will ask you to sit on your hands just in case. If you are in a group, you can book a lapdance with different performers, this depends on the club. If you are lucky, you might get a group discount but strip clubs aren't good at giving discounts on anything. 
So, if we were to summarize what the difference between a stripper and a lap dancer is we would say:
A stripper approaches you; a lap dancer is an erotic dancer you actively seek. A stripper performs for the entire club and is always at a distance, a lap dancer will get upfront and personal with you and for that allocated time, you are the onlyaudience, the only person she has to impress. A stripper won't touch you, a lap dancer on the other hand does more than touch, she grinds herself against you. The performance can be agonizingly sexual but you would still not be able to touch. If you are open to the idea of going to a strip club, you should at least consider getting a lap dance.