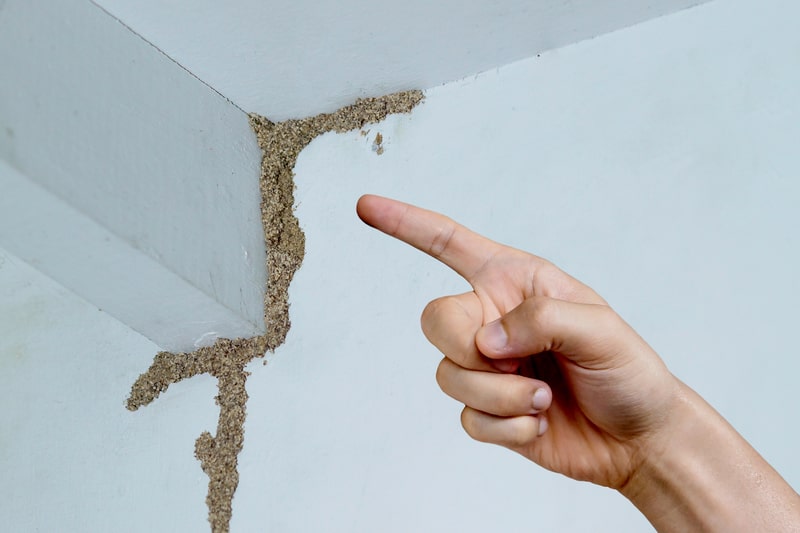 Read Time:
2 Minute, 0 Second
Termites are insects that can eat away at your home, resulting in a lot of structural damage and home repair bills. It is important to stop a termite infestation early in order to protect your home. If you suspect your house has a termite problem, reach out to San Antonio pest control services today. 
The main types of termites 
Over 2,000 species of termites exist worldwide, and over 45 of these species are in the United States. These can be categorized into three main groups: 
Dampwood termites are usually attracted to damp wood, such as tree stumps, logs, and branches. 
The dry wood type of termites consists of southeastern, western (desert), or west Indian types of termites. They are usually not found in areas with cold climates. 
The subterranean family consists of at least seven different types of termites. The Formosan subterranean termite can be the most dangerous and destructive of these. 
What are the signs of termite damage? 
Termites can cause a lot of severe damage to your home before they can even be detected. This is why it is important to look out for signs of termite damage, such as: 
Tubes made of mud or dirt on the wall 

Discarded wings or seeing flying termites 

Hollow-sounding or papery timber 

Windows are hard to open, or doors are too tight 

Tunnels, or "galleries," in the wood 

Termite droppings that look brownish and grainy 

Damage to the floors, walls, or ceilings 
How can you prevent a termite infestation? 
Some of the ways you can prevent a termite infestation are: 
Make the structure of your house in such a way that is less attractive to termites, such as using concrete instead of wood or covering any wood structures with sealants or metals. 

Include proper drainage and maintenance of the gutters around your house, and try to keep the surrounding soil as dry as possible. 

Try to minimize any openings that can be accessed by termites. 

If there are any leaks, fix them as soon as possible. 

Keep the vents in your house free from any blockage. 

Do not store wood debris or firewood near the house. 

Get your house inspected regularly. 
Facing a termite problem? 
If you suspect that your house has a termite essence, it is important to act fast. Contact a professional pest control agency today and get rid of your pest problem.