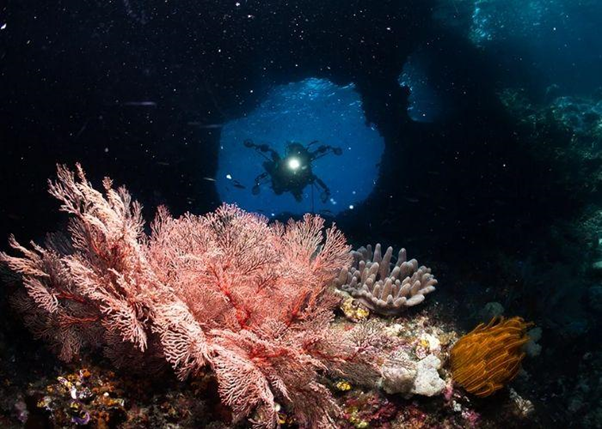 Read Time:
3 Minute, 46 Second
Source: www.indonesia.travel
Officially has been selected as one of the best places to dive in the world, the Pulau Raja Ampat / Raja Ampat islands are the next destination for divers and nature lovers and travelers. The name Raja Ampat means 'For Kings', and it is famous for its abundant wild marine life, coral reefs, and pristine corals. It consists of 1500 unique islands. Whether you're on a tight budget or not, there must be something for you in this paradise. Here is some guide.
Where is it
Raja Ampat is located in the northwest of Papua (formerly Irian Jaya), Indonesia.
Why go there
A paradise for divers, because Raja Ampat is rich in marine biodiversity, even the most experienced divers will still be amazed by it. It is part of the Coral Triangle of the world known to have more than 3,000 species of fish and other otherworldly habitats, giving rise to marine life's biodiversity. Many scientists still travel there today to discover new species in the ocean. You can bookmark this place on your dive trip list!
In addition, Raja Ampat is a remote place that has hardly been affected by development, only explorers who love nature and independent travelers who care to travel responsibly can access this place. Here, you can also meet local Papuans, contribute directly to their lives, and immerse yourself in their culture.
When is the best time to go?
Indonesia has a tropical climate with only wet and dry seasons. It is best to visit during the dry season to maximize ocean visibility. It can be from the end of September to the beginning of June. Between June and September is the monsoon season, there will be a lot of rain, especially in the afternoon. The best time to dive in Raja Ampat is November or December, where it is reported that you can see more manta rays, killer whales and dolphins.
What to do
If you don't dive here, your trip to Raja Ampat will never be complete if you do not go diving, especially because you have more than 30 dive sites to choose from, where you can enjoy diverse and amazing marine life. You can dive into mangrove forests and shipwrecks where there are coral gardens and walls. Some of the most famous diving spots in Raja Ampat are Cape Kri, Sardines, Manta Sandy, and Mios Kon.
If you do not like diving, you will still be happy to find a lot of marine life in the shallow waters. Explore the island by boat or visit the red bird of paradise or the bat cave of Timolore. Walk around the island to explore the waterfall.
What to see
Visit the villages of Papua to see wood carvings by Asmat artisans or their fishing techniques or the traditional bamboo flute performances. Observe the famous sea ghost phenomenon in East Wizio. If you happen to come at the end of the year, a light appears in the ocean, hovering on the sea for about 15 minutes, and then disappears.
Places to stay
Raja Ampat has some diving resorts and eco-resorts. You can choose to spread among them or choose from a few homestay families provided in the village. One type of resort that is popular with host families named Alter Native Stay. Another cheap place is Tera Ailan Heritage Resort.
What to eat and where to eat
If you have not received a diving package or another package that may cover your food, you can eat traditional local food. Try a special fish soup called Sup Ikan Kuning (yellow fish soup) made with local spices.
How to get there
Fly into an international airport in Indonesia, such as Jakarta, Surabaya, or Bali (Denpasar), and then take a domestic flight to Sorong, Raja Ampat. Some Indonesian airlines flying to Papua Sorong are Garuda Indonesia, Merpati, Sriwijaya Air, Lion Air, and Batavia air, while the international airline is Silk Air.
How to do the tour
Here you can take a boat tour, such as Sorong to Vasai, by longboat, speedboat, liveaboard or dive boat. For land trips on the island, you can usually walk or take the ubiquitous ojek (mototaxi). Living on a dive boat is also very popular because it is amazing.
Whether your trips take you on a long stroll on beaches, delicious cuisines, relaxing spas, and resorts or urban attractions, extra research will give you the best experience for your visit. Get to know more about Raja Ampat by visiting Wonderful Indonesia.