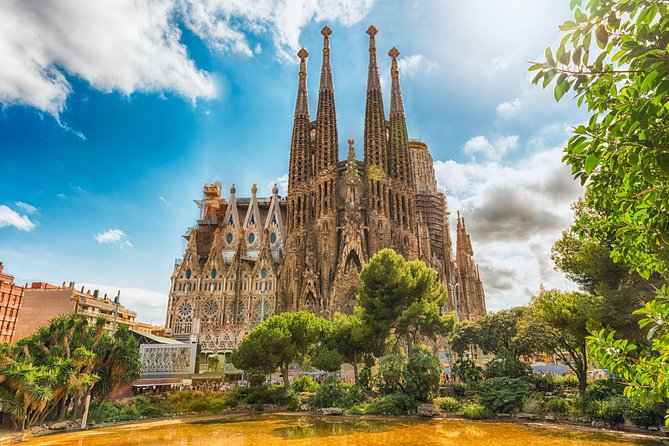 Read Time:
1 Minute, 59 Second
Hola! Doesn't a hiking trail with magical natural scenery allure you; or sailing over the sea in a vintage wooden sailboat, watching amazing sunsets and the spectacular views of city make you want to drop everything in hand and experience the joy?
Barcelona is one of the most visited tourist places in Spain and even Europe. It's weather, leisure activities, and beauty captivates millions of people.
Unique and Peculiar experiences at Barcelona:
1] Wine & Cava
El Penedès is highly popular for its Wine and cava. Sipping on local wine, riding in an SUV through the terrain of the vineyards, making your own wine! All of this topped with gastronomy and culture, combined with enology guides is the right way to describe the experience derived from visiting wine and cava. You also get to visit famous cava factories in Spain. Be a wine connoisseur and enjoy the wine tasting at the cellar.
2] Northern wonders of Catalonia
Northern city of Girona is house to a dormant volcanic crater. You can walk through the crater and experience its interiors. The north has a town called Banyoles; this town has a lake providing recreational activities like kayaking and cycling with the mountains surrounding you. The strong winds and lakes make up for a lifetime experience.
Hiking at Tossa de Mar, discovering a romanesque castle and a fishing village untouched by time, walking through a 12th century bridge; all of this can be experienced in the Northern areas of Catalonia.
3] Private Sunset boat ride
Sail on the Gemini! Gemini is a vintage wooden sailboat built in 1947. This is the only yacht in Barcelona for fast and long distance cruising. There's nothing like the fascinating sunset accompanied with views of the vibrant city and stories about the coast of Barcelona and its emblematic buildings. The private sunset boat ride is the perfect way to spend your evenings at Barcelona.
Conclusion
Who would like waiting through queues when you can get the Barcelonian private tours. Have a customized trip and get a full-fledged experience of Barcelona by living its culture and knowing its true secrets.
Travel it with the passion that it deserves. Sip on the local wine, walk through the magnificent architectures, discover the gothic quarter, live in the modernism era, ravish the delicious gastronomy, and carry a load full of memories of the breathtaking beaches.
Barcelona awaits you!